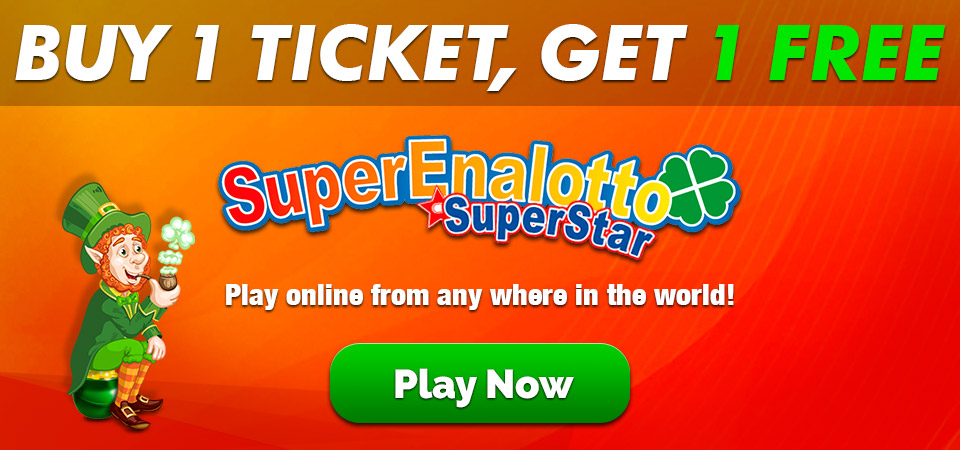 Italian SuperEnalotto lottery
SuperEnalotto offers you high jackpots with multiple rollovers between jackpot wins. And you get to play three times a week. The Jackpot starts at €1.3 million and there's no cap. The highest recorded payout was a chunky €177,800,000! To top it off you can choose between a lump sum payoff or annuity payments. Most winners opt for the lump sum payment. Italy charges no taxes on winnings.
Draw format
Just pick 6 primary numbers out of a 1-90 pool plus one Jolly number. Win the jackpot by matching all 6 primary numbers drawn. The Jolly number comes into play for the second tier only. Match that number and 5 primaries and you win! And the second tier odds are six times better than the jackpot odds. Always use our Smart Play option to better your win odds.
What can I win?
The following table indicates what are the odds of winning any prize in the SuperEnalotto 6 playing numbers, ie a single combination. As seen from the data shown below by those who point to win the prize of the first category has 1 chance in 622,614,630 to guess the winning six numbers.
| Balls | Combinations played | Chance |
| --- | --- | --- |
| 6 | 1 | 1 in 622,614,630 |
| 5+ | 1 | 1 103 769 105 |
| 5 | 1 | 1 in 1,235,346 |
| 4 | 1 | 1 in 11,907 |
| 3 | 1 | 1 of 327 |
Can I play SuperEnalotto lottery outside of Italy?
Yes! Thanks to a lottery messanger service like SmartWinners, you can play any lottery in the world without leaving your home. SmartWinners's local agents across the world buy lottery tickets on your behalf. The tickets are then scanned and placed in your personal account. This allows you to play lotteries from any country in the world.